Vedic Life
Foundation
The Vedic Life Foundation is a not for profit organization established to share Traditional Yagyas and Vedic Science with the world.
The Vedic yagyas commissioned to Pandit D.S. Dixit Jyotish and Yagya Program are organized at the Vedic Life Foundation Ashram. The VLF is a non-profit organization duly recognized by the Indian government. The government registration numbers are 4373/K-30917 dated December 23, 2002. The yagya center of the Vedic Life Foundation (VLF) is situated close to the holy Ganges in one of the holiest places by the name of Brahmavarta (Bithoor), Kanpur, U.P., India. Fees paid for yagyas are not donations, they are payment for services rendered.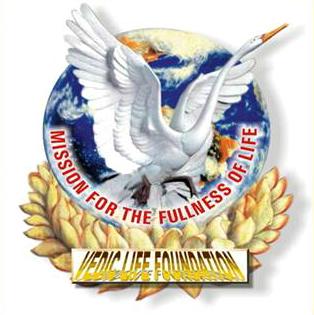 Other than Maharishi's Movement, the Vedic Life Foundation is the largest Vedic yagya organization in India. Around six thousand people across the world have received Vedic yagya services from our organization. The yagyas are performed by expert Vedic Pandits who were initiated into yagya technique at the age of 5-7 years. They chant the Vedic mantras with absolutely correct pronunciation and rythm. All our Vedic pandits have the traditional degrees of Shastri and Acharya.

Many clients from USA, UK, South America, Germany, New Zealand and Australia visit the yagya center and stay in the guest cottage on the premises. They meditate with the pandits and participate in their own yagyas. These guests are provided free accommodation and pure vegetarian food by the Vedic Life Foundation. Anyone who may travel to India is welcome to visit the yagya center. Clients are afforded free accomodations and meals for a few days.

Also, the Vedic Life Foundation organizes yoga and meditation courses for our foreign guests. Clients can learn yogic exercises (asanas) and meditaion techniques with expert teachers. Clients may study Vedic Astrology and learn Vedic mantras like the Gayatri and Mahamrityunjaya mantras at the Foundation.

There are several other yagya/yagna services on the internet which give out these mantras. They even provide recordings of the sounds of the mantra being chanted. We avoid this as the slightest mispronounciation by the inexperienced sadhana/seeker can lead to negative results from the chanting. Mantras are best taught in person by a qualified guru or teacher so that the pronunciation is as perfect as can be from the beginning.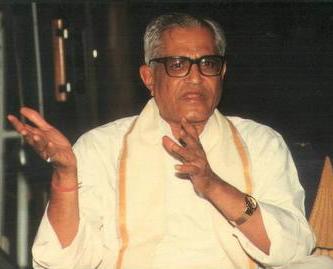 Pandit D. S. Dixit
D. S. Dixit began his study of jyotish at 5 years old from his grandfather. He has continued to increase his knowledge to this day. Pandit Dixit has visited many countries such as USA, UK, Germany, Japan, Holland, Taiwan, South Korea, Thailand, Hong Kong and Australia. People of various countries invite him from time to time for lectures on Vedic Astrology, Technology of Vedic yagyas and Vedic philosophy. He does birth chart reading via email and also on telephone.

He began organizing his pandits in Kanpur in 1998. Since then they have performed over 1 million Vedic yagyas according to the traditions of Jyotir Math.
The administrative offices of the Vedic Life Foundation in India are located at:-
553, Vikas Nagar
Kanpur-U.P.- 208024
India
Administrative offices telephone number in Kanpur 011-91-512-2581125 from the USA. His Office Staff are not only well trained and efficient, they are extremely friendly!
Find the local time in Kanpur at Kanpur Time.

The president of the Vedic Life Foundation, Pandit D.S. Dixit may be contacted by phone or in person by prior appointment.

Please arrange your yagyas, appointments with Pandit Dixit and visits to the Vedic Life Foundation through:-

Chuck and Annette Hunner
Box 19912
Asheville, North Carolina 28815
Find the local time in Asheville at Asheville Time.

Please call us within regular business hours Asheville time, 9 am to 5 pm, Monday through Friday. Occasionally we will answer the phone on Saturdays. Thank you.

001 828 216 1422 from outside North America
828 216 1422 from inside North America
goldenspirit@jyotish-yagya.com


This image was taken in early 2005 in front of the new Homa site with its traditional thatched roof. These dedicated gentlemen are highly trained Brahmins, able to maintain focus on a mantra all day long.
This next image was taken in January, 2008. One hundred and fifty pandits of the Vedic Life Foundation pose on the lawn next to the flower garden.

Click on the image to go to a higher resolution image
Most of them were trained by Maharishi Mahesh Yogi and his meditation movement. They trained about 10,000 Pandits. They were trained starting from the age of 5 years old. This is the normal tradition for the training of a Pandit. In 1991, the yagya program which employed these men contracted and most of them were sent home. They had been taught to chant mantras but not to administer their own temples.
Applicants to the Vedic Life Foundation staff of Pandits are reviewed by a board of senior Pandits. New Pandits currently being hired are solely from this elite group of meditation practicing Brahmins trained in the 80's. Peer review maintains an extremely high level of competence in the Temple.
Home
copyright 2018 goldenspirit